Paryang (4750m)
Still heading west towards Lake Manosorovar and Mt. Kailas, we take a lunch stop in the town of Paryang. There is no restuarant in Paryang, but you can buy a coke cola. Our Sherpas prepared us lunch and we ate it at the hotel.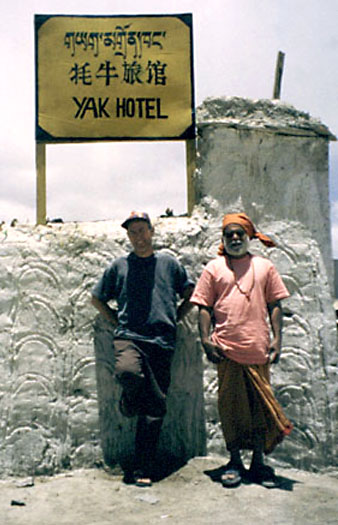 Vishwakarma & Swami Vashistananda pose in front of the Yak Hotel, Paryang. We had lunch in this town, but we did not spend the night.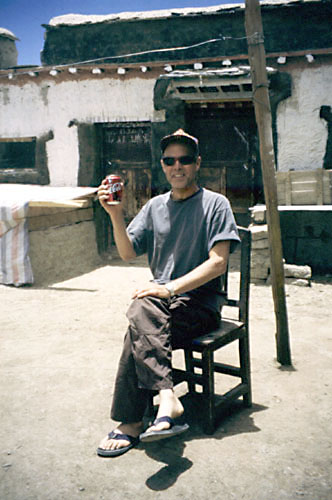 Vishwakarma has a refreshing moment
with a coke cola.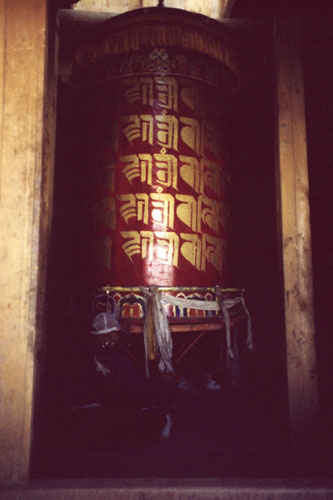 Look carefully and you can see a Tibetan woman sitting to the left of this very large prayer wheel. She sits there chanting as people walk clockwise three times around the prayer wheel spinning it as they go.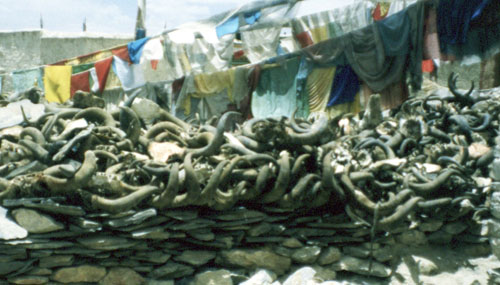 Not one part of the Yak goes to waste. Here lies a large pile of yak horns. Beneath them is a large pile of mani stones. Stones with the mantra
"om mani padme hum" carved into them. Prayflags complete this meditation spot.