We traveled for over a week by landcruiser from Lhasa to Mt. Kailas. The main roads were dirt and rocky, often sand, sometimes we drove along riverbeds. Often the roads were indistinguishable from the surroundings.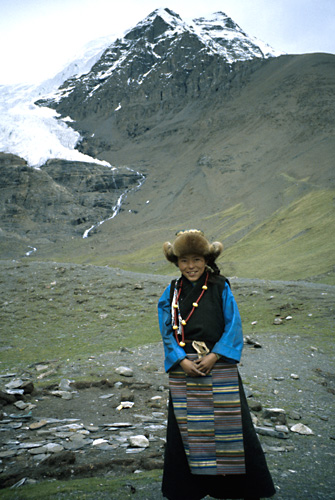 In the distance behind this Tibetan woman is the glacier at Karo-la.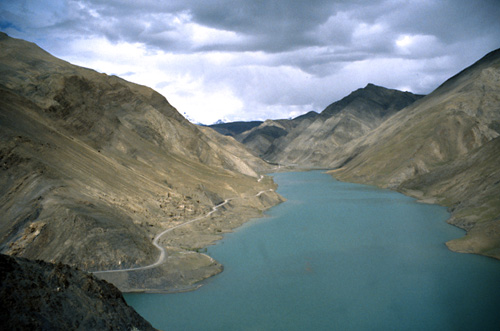 There are two road that travel to western Tibet. The southern road took us along Yamdrok-tso (4480m), one of the holiest lakes in Tibet. In the distance can barely be seen the huge massif of Mt. Nojin Kangtsang (7191 m).
Yamdrok-tso is a dead lake with no outlet and no perennial source of water. In 1977 the Chinese have successfully started the hydoelectic plant that scientist predict will eventually drain this holy lake by 2017.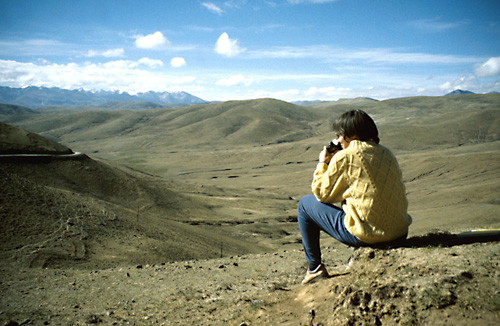 Judy looks out for our supply truck.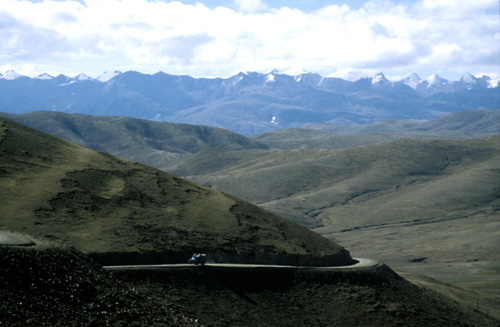 ...and the suppy truck appears.
It carries our food, our tents, and all our fuel as we travel to Mt. Kailas and back to Nepal.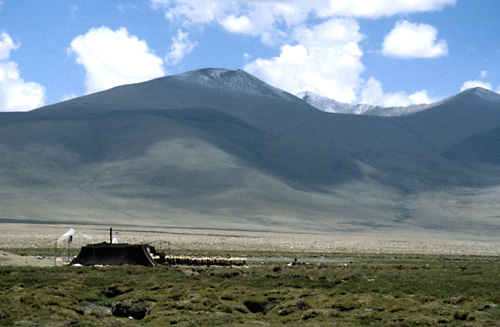 Sheep line up for feeding outside the Tibetan nomad's tent. The yogurt made from their milk is superb.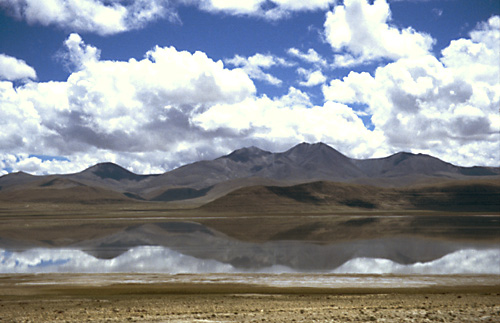 We were surrounded by this beauty everyday.