Patan (Lalitpur)
"City of Beauty"
Patan lies across the Bagmati River from Kathmandu.
Once the capitol of a powerful independent kingdom.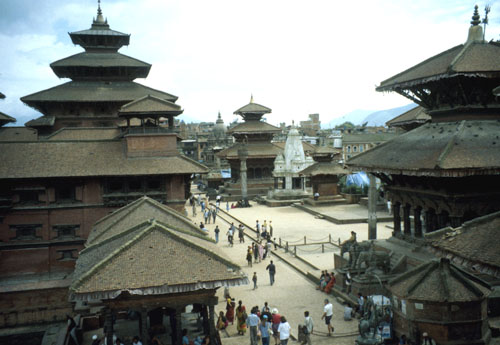 View of Patan, overlooking Patan's Dubar Square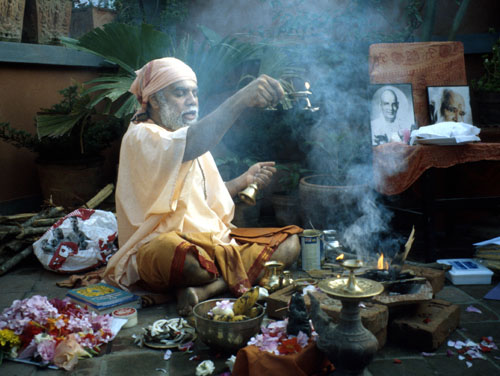 On the rooftop of our Hotel du Patan in Nepal,
Swami Vasishtananda leads the puja with a homa ceremony
which begins our month long Yatra that would take us to
Mt. Kailas in western Tibet.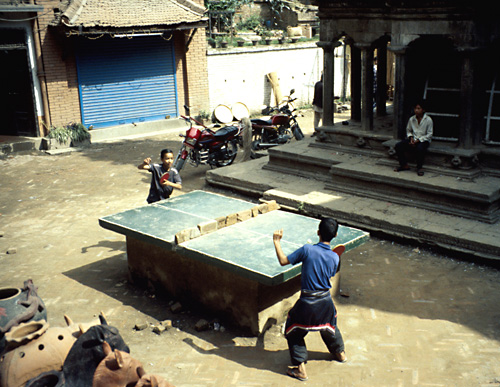 Infront of the Hotel du Patan, Nepalese youths engage in a
lively game of ping-pong.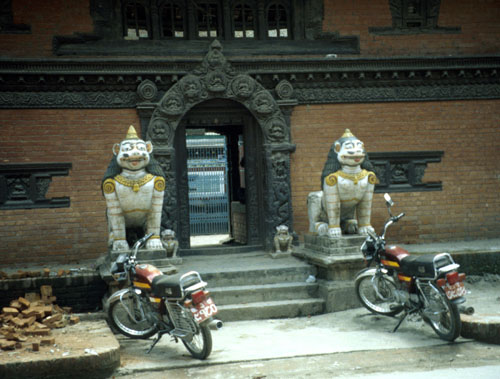 A mix of old and new world.
Even the temple lions need modern transportation.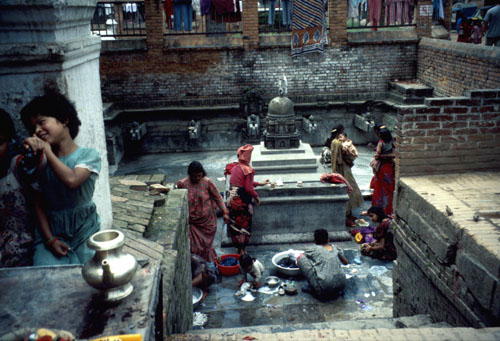 Nepalese women come to do the laundry and
children play in the public bath.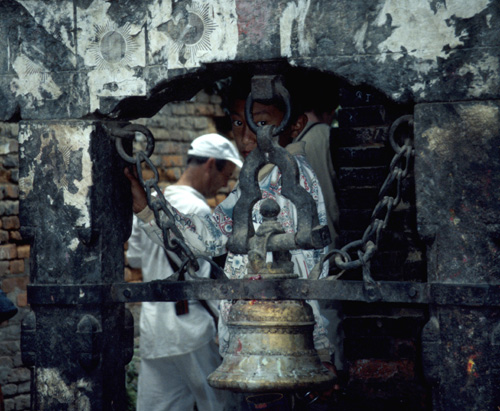 Nepalese boy peers from behind the bell of the shrine.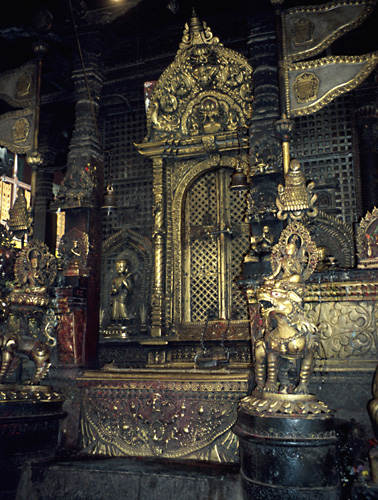 Hiranyavarna Mahavihara
( The Golden Monastery)
A 12th century Buddhist/Newar Monastery and spiritual hub of old Patan.
Nothing made of leather is allowed inside the temple.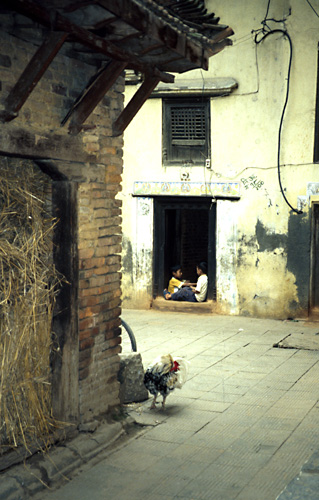 The alleyways and courtyards of Patan reveal
a calmer life that lies hidden from the barking shopkeepers that pack the main streets.
click below for more pages with photos
| | | | | |
| --- | --- | --- | --- | --- |
| | | | | |
| KAILAS HOME | PATAN | KATHMANDU | PASHUPATI | BHAKTAPUR |
| | | | | |
| STUPAS | LHASA | GYANTSE | ROADS WEST | PARYANG |
| | | | | |
| SAGA DAWA | PARIKRAMA | TIBET FLOWERS | by Venugopala | |