June 15th we camped at the base of Mt. Kailas for a day of rest before we began the Parikrama. It was a full on the 16th. On this day is celebrated Saga Dawa, Buddha's enlightenment.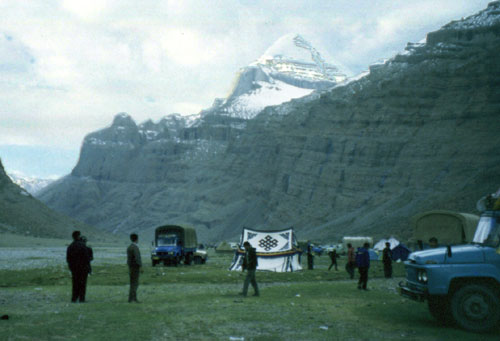 Lha Chu Valley- Base camp for Mt. Kailas.
This is as far as our land cruisers would take us.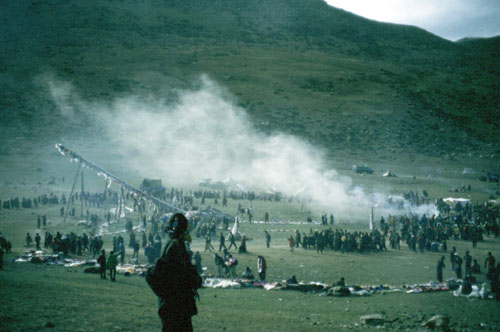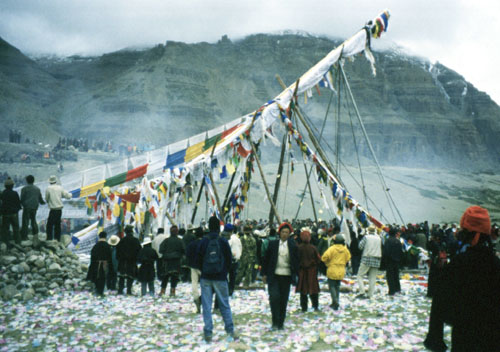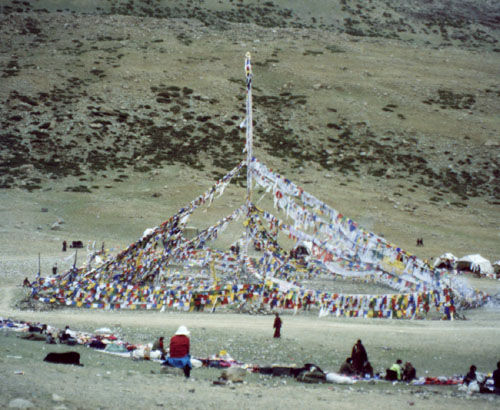 Tarboche Flagpole - The Flag pole is replaced each year at the Festival of Saga Dawa, marking Sakyamuni's (Buddha) enlightenment. The festival falls on the full moon of the 4th month of the Tibetan calendar, which was June 16th of 2000.
If the flagpole stands absolutely veritcal, all is well.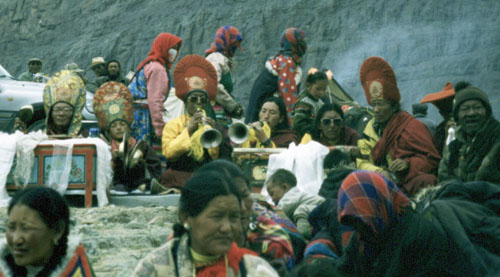 Musicians- Monks of the red hat order playing traditional instruments during the pole raising.
click below for more pages with photos
| | | | | |
| --- | --- | --- | --- | --- |
| | | | | |
| KAILAS HOME | PATAN | KATHMANDU | PASHUPATI | BHAKTAPUR |
| | | | | |
| STUPAS | LHASA | GYANTSE | ROADS WEST | PARYANG |
| | | | | |
| SAGA DAWA | PARIKRAMA | TIBET FLOWERS | by Venugopala | |