Pashupatinath- Nepal's oldest and holiest Hindu pilgrimage site
4 km east of kathmandu
Pashupatinath, Lord of the Animals (Lord Siva)
June 4th,
3rd day of the Kailas Yatra wake-up was at 4:am, before the rooster.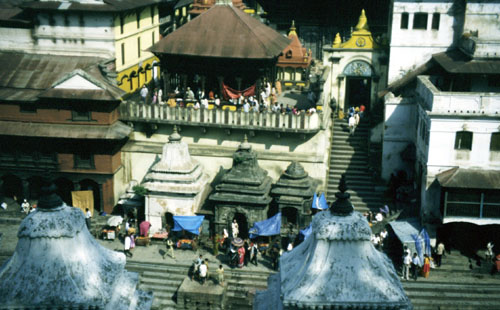 Early morning along the Bagmati River
(left) Dr. Sadasiva, Christian and Kailas sitting
before the temple for the Puja

Children hiding along the Bagmati River
Swami Vasishtananda presiding over the early morning Puja. Swami Saranadnanda and
Vishwakarma can be seen through the arch

Gita at the Sivalingam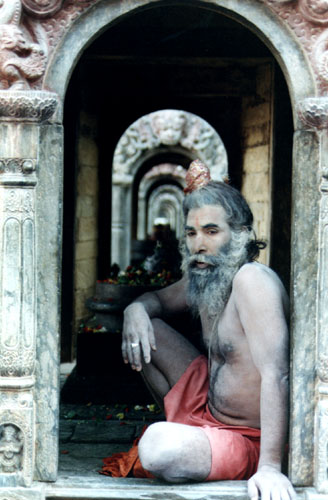 Shaivite Sadhu at the Puja Temple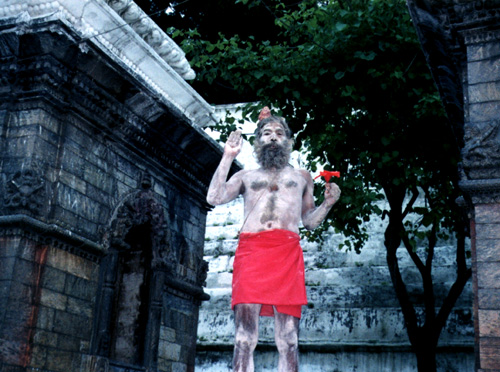 Shaivite Sadhu outside the Puja Temple
photo by Swami Saradananda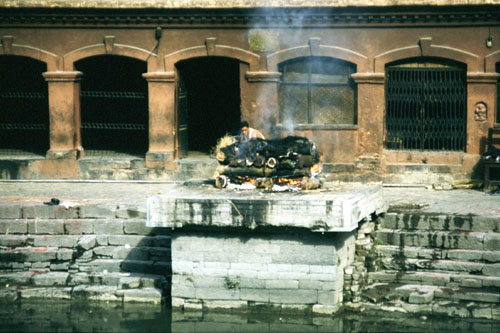 Cremation pyre on the banks of the Bagmati. to die and be cremated
on the Bagmati River is to be released from the cycles of rebirth.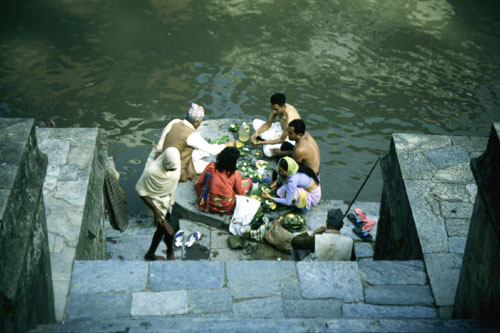 Nepalis doing Puja on the Bagmati River.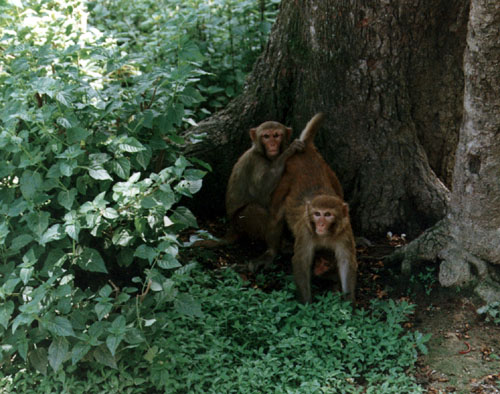 Very cute, but rascally residents of Pashupatinath.
click below for more pages with photos
| | | | | |
| --- | --- | --- | --- | --- |
| | | | | |
| KAILAS HOME | PATAN | KATHMANDU | PASHUPATI | BHAKTAPUR |
| | | | | |
| STUPAS | LHASA | GYANTSE | ROADS WEST | PARYANG |
| | | | | |
| SAGA DAWA | PARIKRAMA | TIBET FLOWERS | by Venugopala | |